College Credit Plus

College Credit Plus is a program which helps students in grades 7-12 earn college and high school credits at the same time.  Students attending a private school like FCA are eligible to participate in this program as well as receive state funding.
To get a better understanding of this program and the most up to date information and deadlines, click here.
To discuss this program further, please set up a meeting with Mrs. Browning any time before January 15 of the school year prior to your student's intended participation year.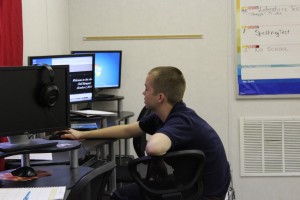 Feb. 15 – March 15: Complete College Applications
Feb. 15 – April 1: Submit Letter of Intent  
Parents of private and homeschool students are required to establish an OH| ID account before the family can apply for funding (https://ohid.ohio.gov). The OH|
ID account can be established at any time, and has replaced the SAFE Portal to access funding applications and awards.
Before March 31: Complete School Counseling Requirement
Schedule a time to meet with Mrs. Browning to complete this step.
Feb. 25 – April 8: Apply for funding
Before May 15: Funding award notifications sent
NEW TO THE CCP PROGRAM:
Students may now choose to take courses during the college's summer term.  Because summer terms may begin as early as May, be sure to complete the letter of intent early so you can continue the process.